Durable Medical Equipment (DME)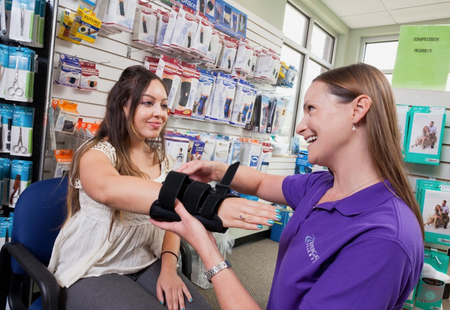 Rivergate Pharmacy carries a variety of durable medical equipment and supplies, including:
Compression garments (individualized fittings available by appointment)
Diabetic supplies
Braces and orthotics
Canes, walkers, crutches, rollators, and accessories
Nebulizers
Breast pumps
Medical Equipment Rentals
Manual wheelchairs
Knee walkers
Breast pumps
If you are in need of any medical equipment or supplies or just have a question, ask a staff member today. Our staff will make it as easy as possible to get the equipment you need, including the billing. We will bill Medicare and most insurance companies.